WELCOME TO BOUNCING KID

CASSELBERRY'S FINEST BOUNCE HOUSE RENTAL COMPANY
Order-by-Date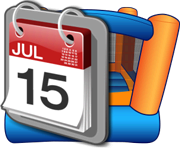 Bounce Houses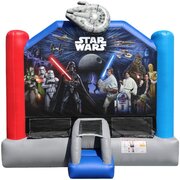 Bounce Combos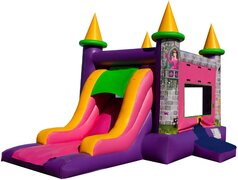 Obstacle Courses, Games & Sports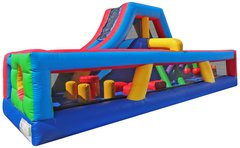 Dry Slides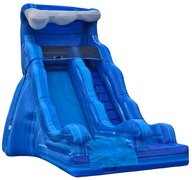 Water Slides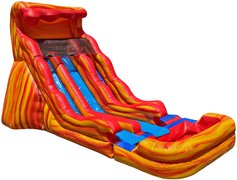 Water Slides Combos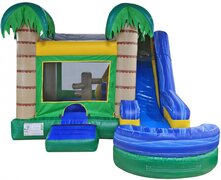 Now Trending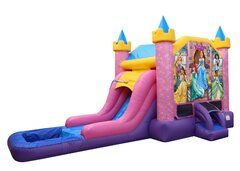 Licensed Inflatables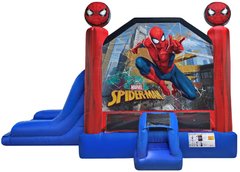 Tents, Chairs, Tables, & Equipment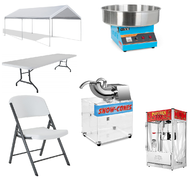 With the best selection of commercial grade inflatable rentals for birthday parties, business events, school festivals, or whatever special event that requires a little bit of fun, we are the leaders in the inflatable rental business with the finest bouncers in the Casselberry area.
We're proud of our community and the excellent relationships we've achieved during our time in business. From parents who want to give their children the best birthday party ever, to small and big corporations, hotels, schools and more! We take pride in being Casselberry, FL local premier rental company for bounce houses, water slides, obstacle courses and much more!
With all our inflatables manufactured right here in the USA, we ensure that our products have the highest quality in the market meeting all ASTM standards. With so many choices to choose from, our customers feel confident that our products are the safest in the market since we don't fall for the cheap and lower quality products coming from China. Unfortunately, lots of our competitors buy cheap products from overseas that are not manufactured under strict guidelines and those products end up at your event.
Go ahead and browse our inflatables. We have fully licensed bounce houses with themes like
Mickey Mouse
,
Minnie Mouse
,
Frozen 2
,
Paw Patrol
,
Star Wars
,
Avengers
,
Toy Story 4
,
Spider Man
and much more!
What are you waiting for? Let's have a party!!!!
If you'd like more information, please feel free to send us a message through our contact form or give us a call: (407) 362-6862. We look forward to serving you!
OUR MAGICAL LICENSED INFLATABLES
All our themed inflatables have been designed with full license from the character creators like Disney, Lucas Films, Nickelodeon, Marvel, Pixar and Universal Studios. The designs feature ultra high definition artwork with the kind of realistic effects you would expect from these amazing companies. Other companies offer basic jumpers with a themed banner. Here at Bouncing Kid, we only offer the best inflatables in the industry. We want you to impress your guests and help you feel proud of the event you put together.
We know you love our products and others like you do too.
If you start by selecting the day of your event, you'll know you will be browsing the products available at that time.

Hurry up! There are still amazing rides waiting for you.

The only Bounce House rental company in Casselberry, FL with all their products made in USA.

Our kids deserve to have fun and exercise on a safe environment. Unfortunately, manufacturers from China and other countries do not have to follow strict safety guidelines when manufacturing their products. Because of that, they attract lots of Bounce House Rental Companies with cheap products and they end up at your event.

Every single bounce house, bounce combo, inflatable dry or water slide Bouncing Kid carries, is manufactured in the USA with 100% American materials, ensuring the highest safety standards for your kids.

Booking an inflatable with Bouncing Kid is a very easy process. For a fastest experience, we recommend you choose the day of your event first, that way any item that is not available for that day will be immediately removed and you can browse only the ones still in stock. Now think about the type of inflatable you're looking for. Is it a regular bouncy castle or maybe a combo which combines different fun elements? Are you looking for an obstacle course? What about wet or dry? Any theme in particular? Based on what you desire, we have created different categories that helps you navigate faster to what you may be looking for. Once you find it, you can click on it to read about the characteristics of the unit including its size and the set up area required. When you're comfortable that you have found your gem, just add it to your cart. After that, there are some add on options you can choose to include with your order or not and continue to the next page. Now you will enter your basic information and answer some questions about your event to help us understand better its nature, if you have a Promocode remember to enter it at this time. If you don't have a Promocode, make sure to give us a call to find out about any promotions we might have running. After that you will be directed to our payment page. All the credit card information you enter is completely encrypted, so not even us can see it, so you can have peace of mind your transaction is secured. Finally you either pay the $25 deposit or the full amount and voila, you're on the path to an amazing jumping adventure!