Safety is a top priority for Bouncing Kid and with that it comes our customer's health. With the CORVID-19 (Coronavirus) worrying people all around the world and rightly so, we would like to remind you about the importance of practicing good health while planning your next party.
At Bouncing Kid, the process of cleaning and disinfecting our inflatables is very meticulous. First, we allow the unit to dry if it's wet from the last use. Then we thoroughly vacuum every single square inch. After a first visual inspection to make sure no more vacuuming is needed, we proceed to wipe the unit and clean the removable stains with Simple Green and Mothers Vinyl Conditioner. After the unit looks spotless, we proceed with disinfecting the unit with Lysol and Clorox towels in order to kill 99.99% of any bacteria left behind. By following this rigorous procedure, we can guarantee that our units are 100% clean and safe for your next event, and now that CORVID-19 (Coronavirus) is on everybody's mind, you can rest assured that any inflatable you rent from us will be in optimum conditions.
Our crews ALWAYS carry disinfecting products with them, so if you would like for them to do an additional disinfecting pass through after they set up the unit, just ask them and they will gladly do it so you feel safe.

If you have any other questions, please feel free to call us any time at: (844) 465-4346
Order-by-Date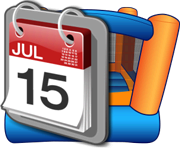 Bounce Houses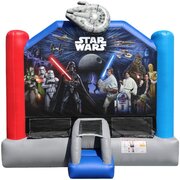 Bounce Combos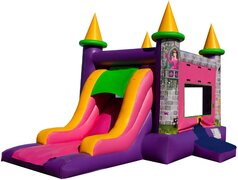 Obstacle Courses, Games & Sports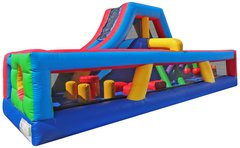 Dry Slides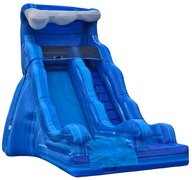 Water Slides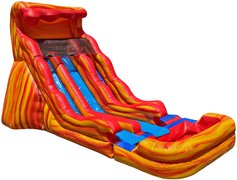 Water Slides Combos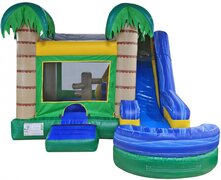 Now Trending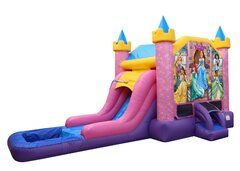 Licensed Inflatables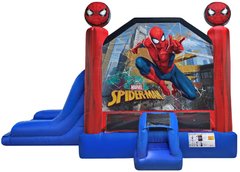 Tents, Chairs, Tables, & Equipment