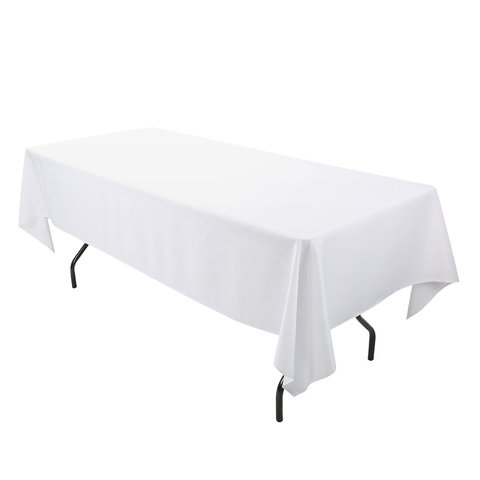 60"x120" - Rectangle Linens
The Round 120" linens are a perfect fit for our 60" Round Tables.
**Linens MUST be ordered minimum one week prior to event, no exceptions***
When making the reservation, please let us know what color you want in the comment section.
**Please note, we love to speak with you about the color prior to making the reservation just so we make sure we have it available.
All customers are responsible for the linen and are subject to inspection upon pick up. If there are any damages such as Burn Marks, Cuts, Staples, Bouncing Kid will be billing the card on file for the damaged linen. Customers are welcomed to inspect them on delivery as well if desired.
Thank you for choosing Bouncing Kid